Robin Mazumdar's Recap of PS5 Reveal
It was so nice to see so many people tune in live for the event and seeing so much excitement about gaming during the Sony's reveal even if it was so late. I was super excited too of course and for the most part I really liked the event. Solid 8/10, a lot of the games shown were super interesting to me, despite some of the weird stuff in the middle. Now I'm going to try and give extra detailed thoughts on the event, the games, the console and Sony's strategy. Of course, all this is my opinion and I very much welcome your thoughts and stuff. Especially on the games, I want to know what you all liked best.
First things first GO WATCH THE TRAILERS UPLOADED SEPARATELY. The stream quality did not do the games shown justice. Stuff like Ratchet and Horizon look absolutely insane without the stream's awful bitrate. If you don't want to do that, I can look up some 4K direct screenshots to get an idea. The separate upload truly showed me that next gen is happening despite games already looking good on the stream.
The Console Design
It looks so alien. It's weird but I can't stop looking at it, its sleek and foreign in this age of big black boxes. I prefer the digital edition's design because it doesn't have the ugly bulge the normal version has. It's like they just slapped on the disc drive as an afterthought. Shame as I'll be getting the normal version myself. The digital version will probably be $50 cheaper and it's good for those who want it, but not for me, I need discs. Overall, on the design I guess I'd have preferred Industrial design like last gen or the XSX (in spite of it being so chonky) even though this will definitely WOW me at first, it might not age well. The design language works very well on the other hardware though. The HD camera and remote are good but that headset. Lord I need that in my life. The controller I already love as you know.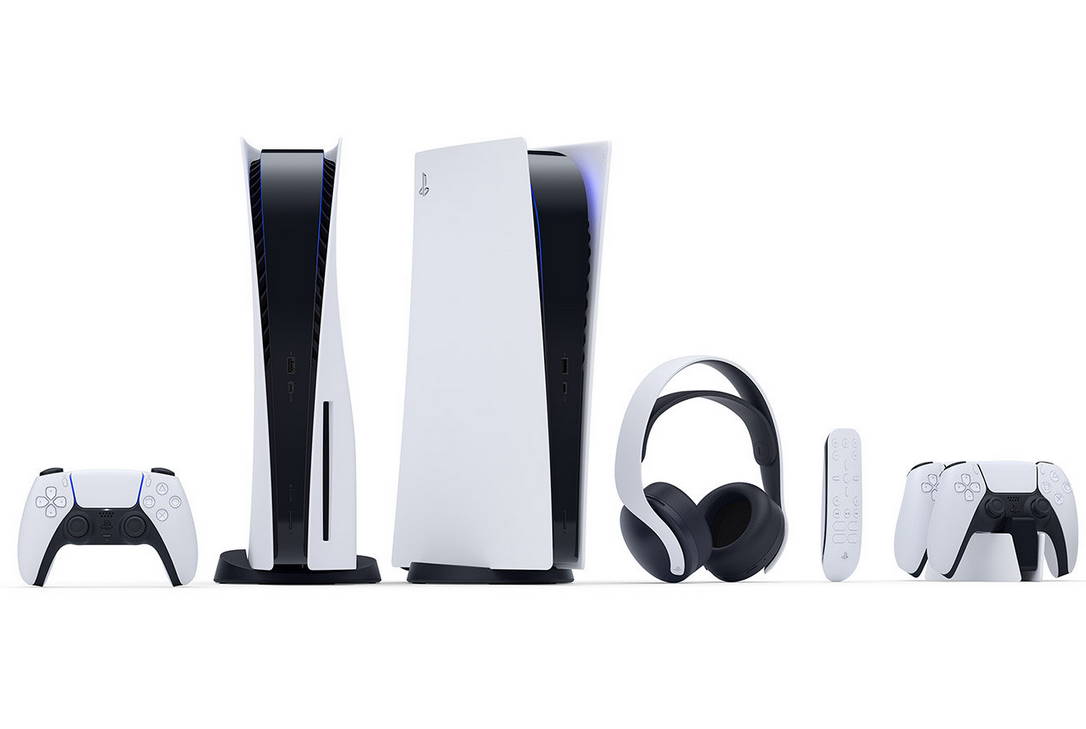 Sony's Strategy
Seems to be mostly the same as what led to the successful PS4. Show off quality 1st/2nd party exclusive games from studios they've cultivated and mix it in with marketing deals and timed exclusivity from indies and the major 3rd parties so as to get people to buy a PlayStation if they want to play the games first. Of the 26 games shown today (21 revealed): A whopping 9 games will be purely exclusive to PS5 and those were the most technically impressive as well. The rest are a mix of multiplat and console timed exclusives (will launch on PC). Details about exclusivity are always vague but I will try and set out what's timed and what's not further down from what we know so far. We've not seen their plans for PSNOW, PS+ and BC yet as they wanted this to be games focused and said there'll have plenty of other events later on, such as the much-rumored August State of Play.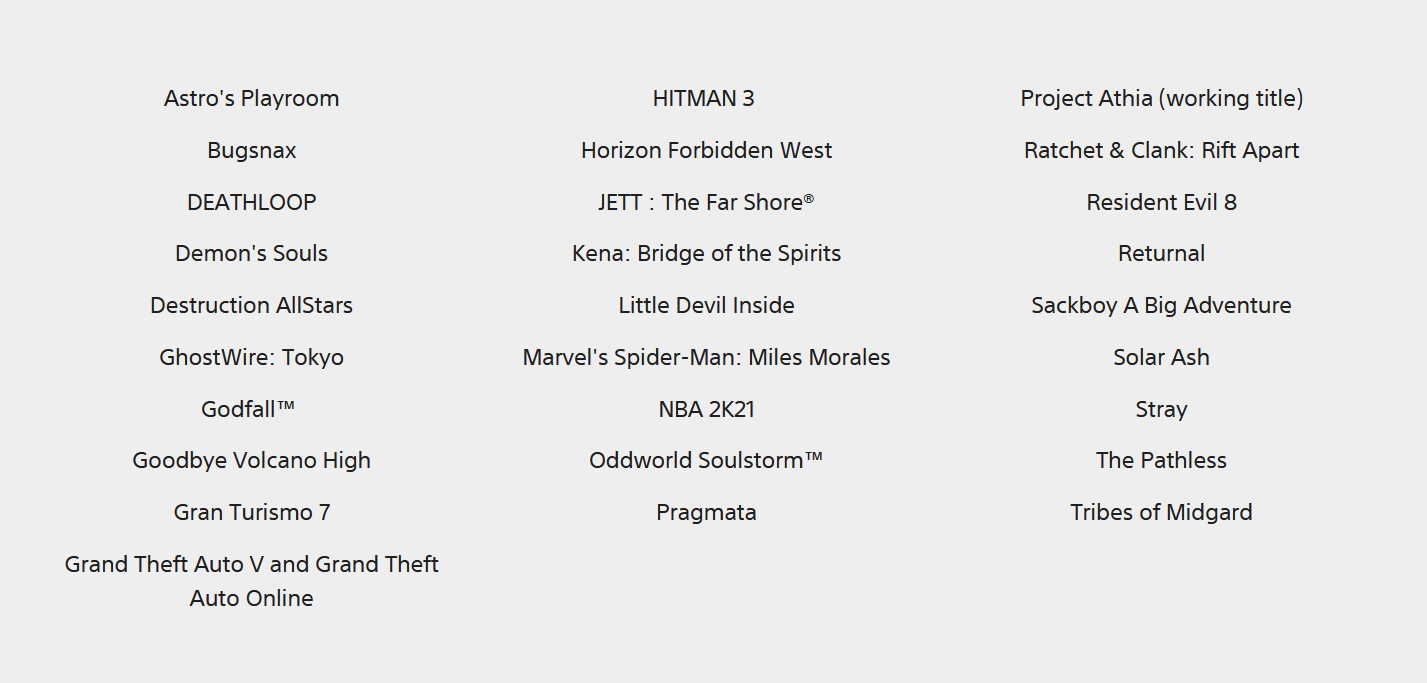 Presentation Impressions
The virus situation made putting together an event like this quite difficult as evidenced by the lack of Nintendo directs recently and the Xbox games reveal having those webcam sections. That said, the presentation was quite well done in terms of production in order to get in so many games in such a short time. The content was very diverse as well. Many genres showed (that I liked). The start and the end were very very strong but the middle dragged out with so many indie games in a row and some of them looking bad (Bugsnax). Most of the stuff shown was within predictions but that was still enough as the predictions were still super interesting games. No megatons to elevate it to a 10/10 for me though.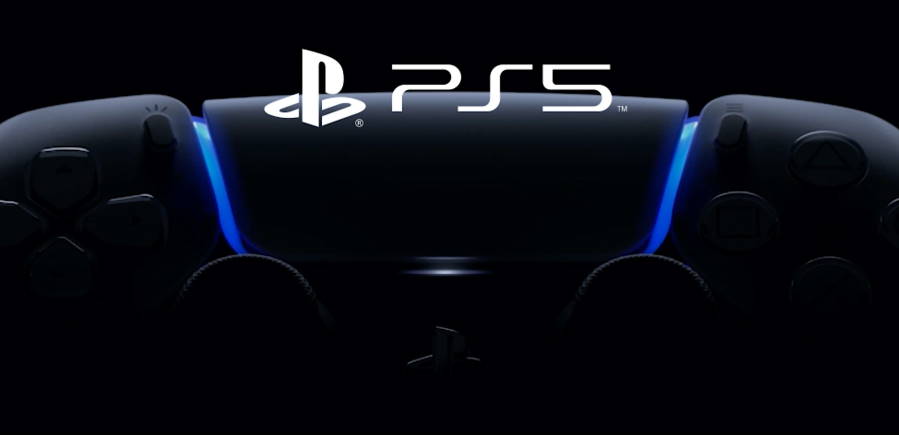 Here are my thoughts on each game: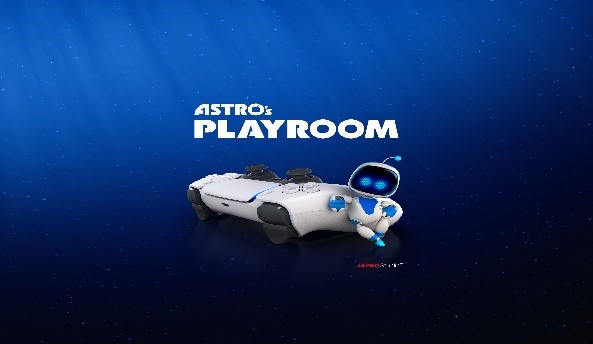 Astro's Playroom (Full Exclusive)
Packed in with every console. Will have four playable 'worlds' each helping you interact with the Dualsense/PS5's core features. I Wish it was a fully developed new Astrobot game but guess it is nice to have.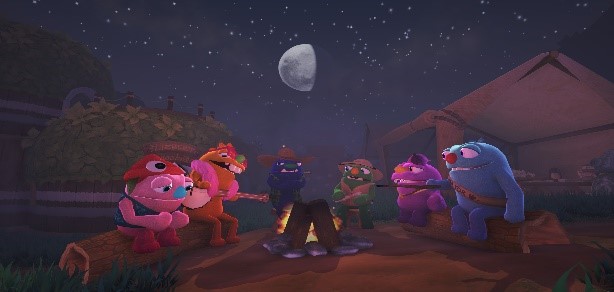 Bugsnax (Timed exclusive/Crossgen)
From the developer of Octodad, this is the meme game. Apparently, characters eat food themed snacks after which their limbs become said snacks. It's really weird and has a weird theme song.  The less said, the better.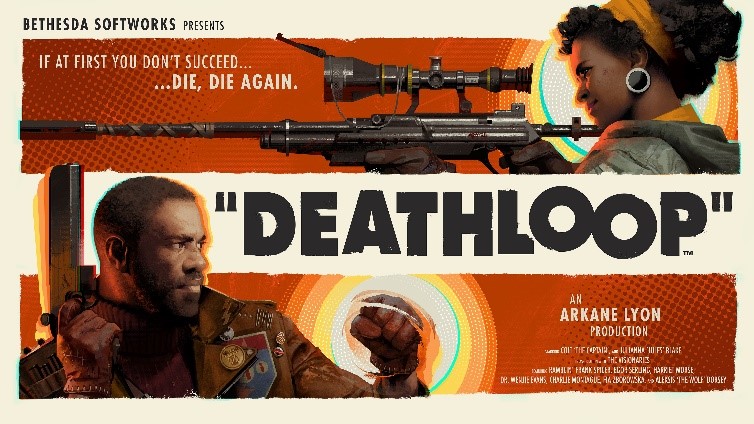 Deathloop (Timed exclusive)
From Arkane studios, the developers of Dishonored and Prey, This was hype. It's a game about two rival assassins with some edge of tomorrow vibes involving dying and coming back to try again. It's like it has all the cool stuff about Dishonored but without needing you to be stealthy or quiet, this game was lively, had plenty of personality and looked fun as hell.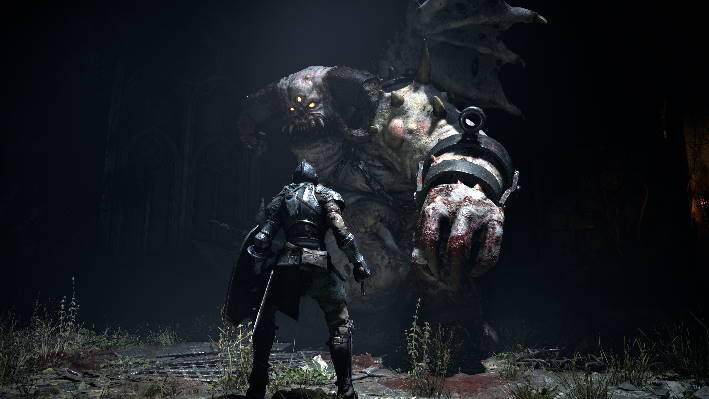 Demons Souls (Full exclusive)
When the dangling guy came on screen and the woman started singing, a massive smile came on my face. The cult classic From FROM SOFTWARE is getting a remake ala Shadow of the Colossus for PS4. Bluepoint have completely changed the way the game looks now and say there'll even be a new mode. We'll see how the new art style pans out but so far, I dig it. I hope this game will now get the credit it deserves as the father of all Soulslike games.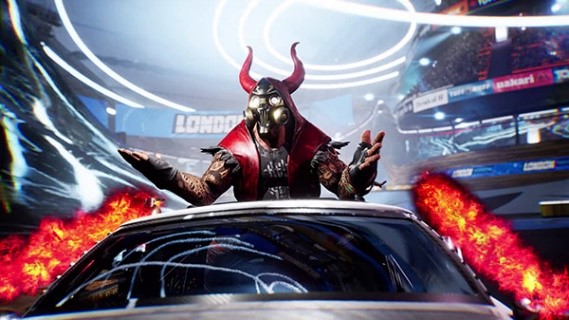 Destruction Allstars (Full exclusive)
It's like an arcade racer, but a destruction derby game, but also with the drivers allowed to come out the cars and take part in the action. It looks like something that would be fun with friends and maybe if it's on PS+. Would never buy it on its own.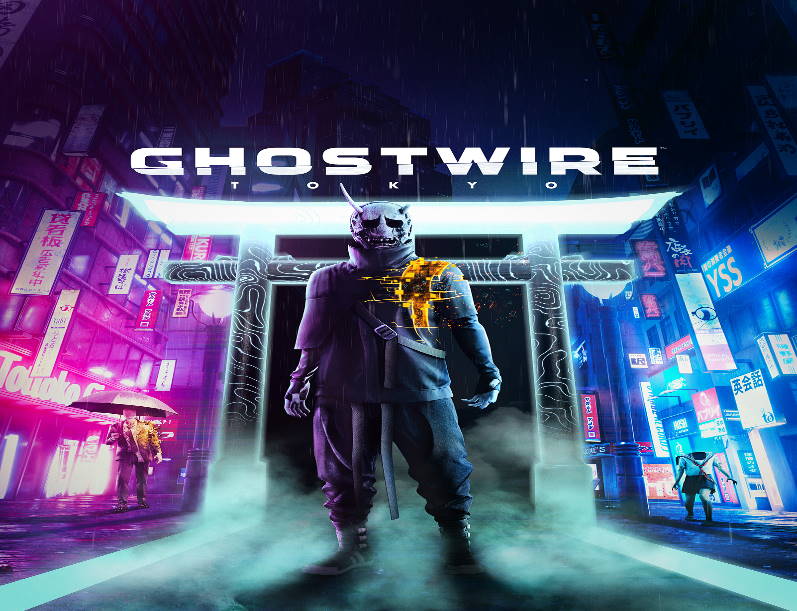 Ghostwire Tokyo (Timed Exclusive)
Much like Deathloop I liked this. From the looks of it, you are a Japanese exorcist who does jutsu signs to kill ghosts? Sign me up. The setting is super cool and has me interested but it does seem different from what it was first announced to be (a horror game).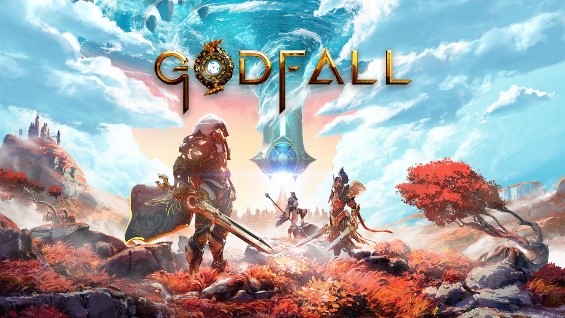 Goodbye Volcano High (Timed exclusive/cross gen)
A narrative adventure game with a controversial writer (google Kate gray kotaku article). The genre is for me so meh.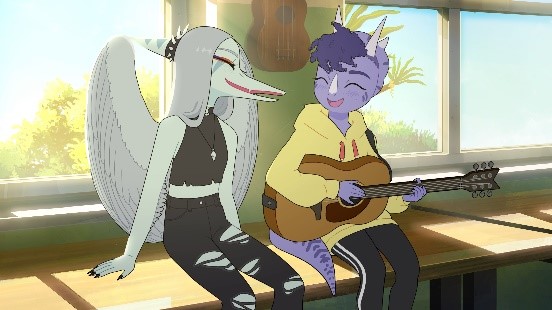 Grand Theft Auto 5
Why can't this game just die already? It came out in 2013 and 2 generations later it'll probably sell more than anything that comes out next year. The PS5 version will have some enhancements and new online content and will be free for the for three months for PS+ owners on PS5.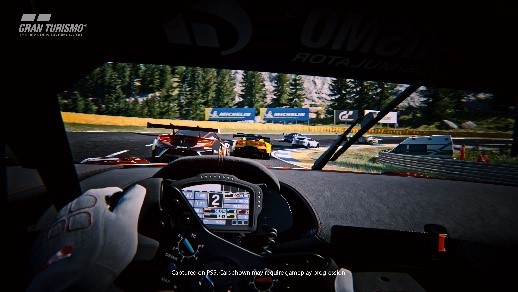 Gran Turismo 7 (Full exclusive)
Exciting for GT fans and it looked pretty. Apparently, the reflections on the side mirrors might be raytraced. I prefer arcade racing to sim racing though, so it's not really my thing.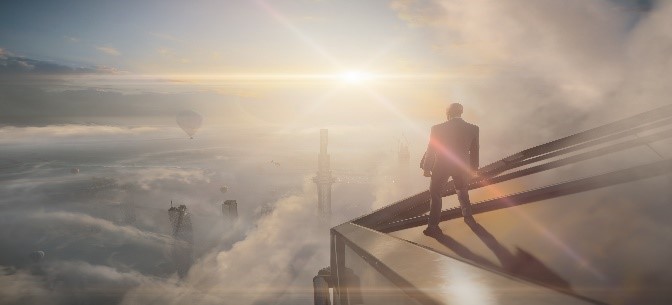 Hitman 3 (Multiplat)
January release date means I MIGHT actually try this out in an attempt to play anything on PS5. Never really been into Hitman beyond a few hours into the first one many years back when I was a child. The graphics looked quite good and I've heard plenty good things abut Hitman 1 and 2 so id expect t gameplay to be up to snuff as well.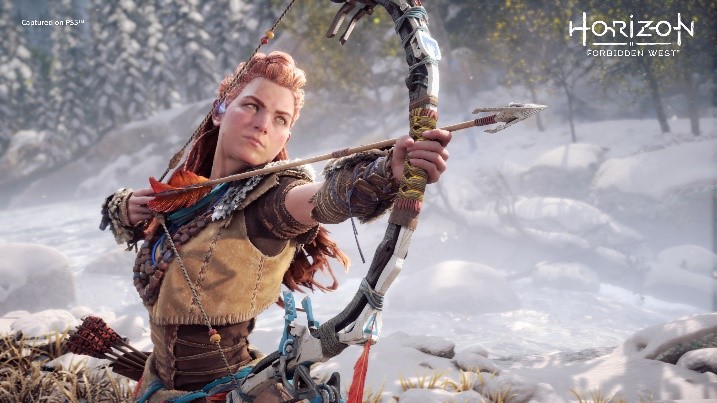 Horizon Forbidden West (Full exclusive)
Gorgeous game, the type to show what PS5 is capable of. As a big fan of the first game, Everything I saw made me excited. Underwater explorations, giant turtles, mammoths, Sylens being a bastard, that trailer was everything. The 4K direct feed screens showed me how far ahead this game is. Super excited for more and hopefully it comes out early 2021.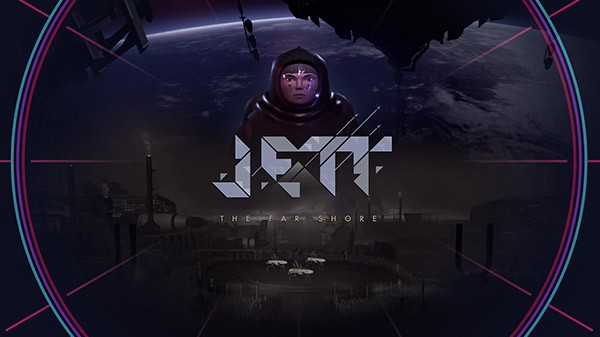 Jett: The Far shore (Timed exclusive/Cross gen)
I dunno just didn't look like my thing, but it looks a little promising. Something I'd wait for impressions on myself.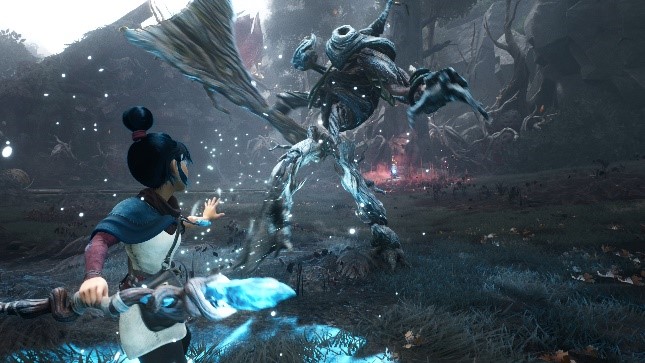 Kena: Bridge of Spirits (Timed exclusive/Cross gen)
This blew me away and was my underrated surprise of the show. The art style, the presentation, the characters, the graphics, the gameplay, I loved everything about this and I'm looking forward to seeing where it goes. The developers say they want to hit launch date so I'm really hopeful that they do.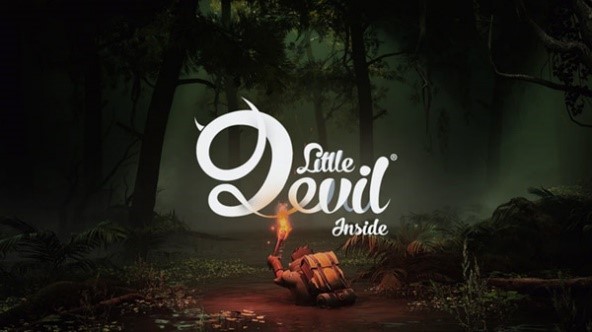 Little Devil Inside (Timed exclusive/Cross gen)
Looked interesting but the art style doesn't sit right with me. Seems like a quirky and comedic action adventure game. There was also a questionable depiction of a possibly racist nature but after a bit of complaining, the developers, a team from South Korea, say they'll remove it.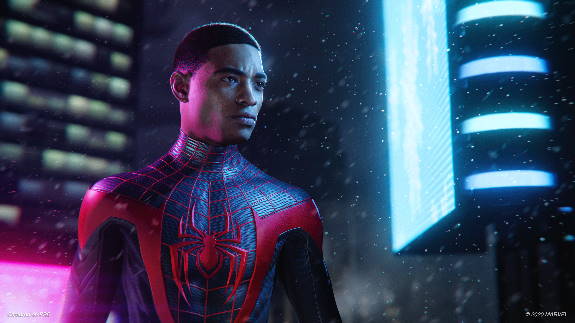 Marvel's Spider-man Miles Morales (Full exclusive)
A brand new standalone game in Insomniac Game's Spider-man continuity, this time seeing Miles Morales as the main character. It is a standalone game built off the first ala inFamous: First Light to Second Son. Was not expecting this and it being at launch is Sony's major trump card this holiday. Spider-man was one of my favorites in 2018 so this'll be a must have for me.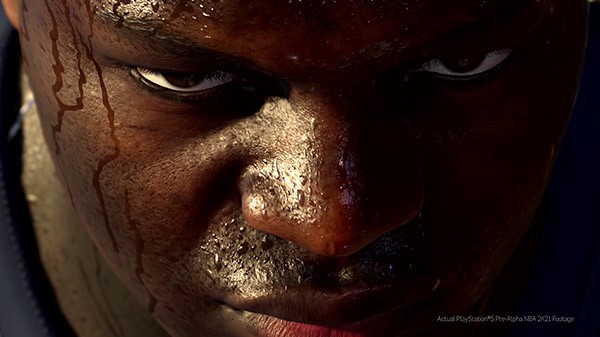 NBA 2K21 (Multiplat)
I don't care about sports games at this point in my life. Power to you if you do but I'm done with them. Always interesting they use sweat on their trailers to show off graphical upgrades all the damn time even when we barely see the effect in game.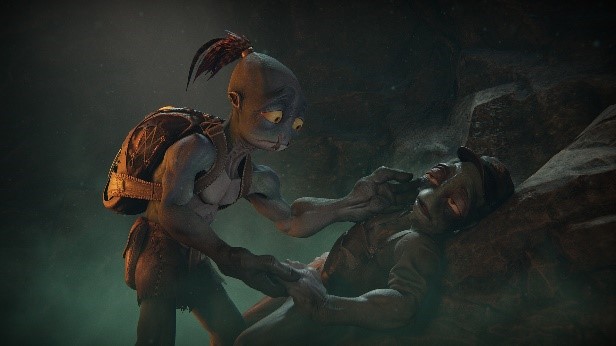 Oddworld: Soulstorm (Timed exclusive/Cross gen)
This looked…. dark? And eerie and weird? I'll keep this in the side of my eye. Never got into odd world before so I'm semi interested if this is good. Platforming gameplay looked decent but more is needed.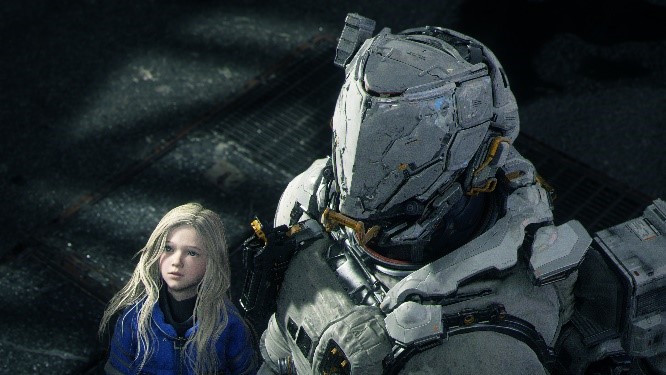 Pragmata (Multiplat)
Looked nice graphically and aesthetically, I guess. Couldn't tell anything else about it with this short snippet shown today.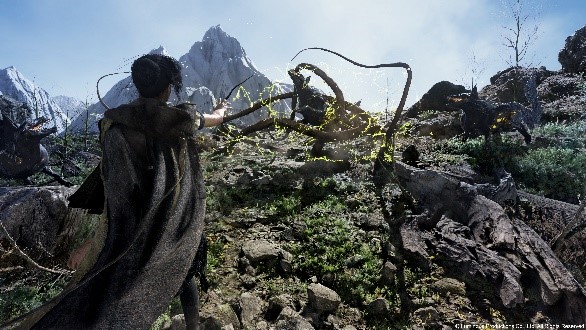 Project Athia (Timed Exclusive)
I stan Square Enix but like Pragmata, it looked nice without me being able to discern anything in that small time shown. Definitely interested and hoping to hear more later as apparently Gary Whitta is writing for it and it has a black woman as the Protagonist.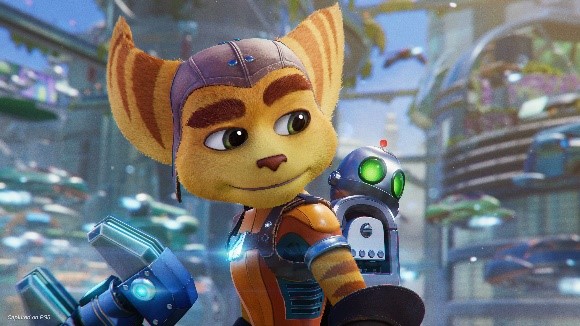 Ratchet and Clank: Rift Apart (Full exclusive)
A new Ratchet and Clank game from Insomniac and the actual star of the show. We got a nice slice of gameplay and it was as good as you'd expect from the series. Plus, Games are giving Pixar movies a run for their money and I love to see it. The world switching portal stuff is legit a demo of what developers can do next gen with SSDs. Excited very much for this. There's also something to be said about Insomniac targeting a certain kind of "audience" with that character at the end. Very underhanded move in my opinion.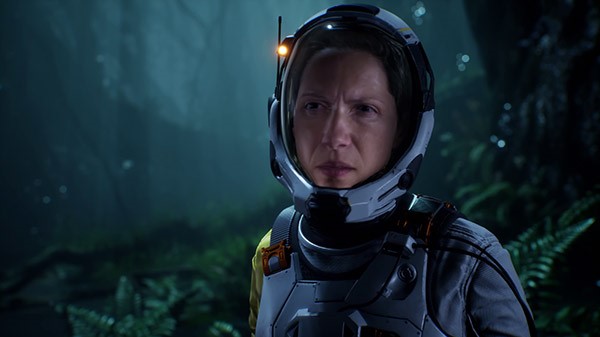 Returnal (Full exclusive)
 Awful name but another underrated game in there. Setting and story grabbed me immediately, graphics and art style wise it looked good, enemies and gameplay looked good, all the works. Housemarque games have a pedigree in arcade style gameplay, so it'll be very interesting to see their first AAA game.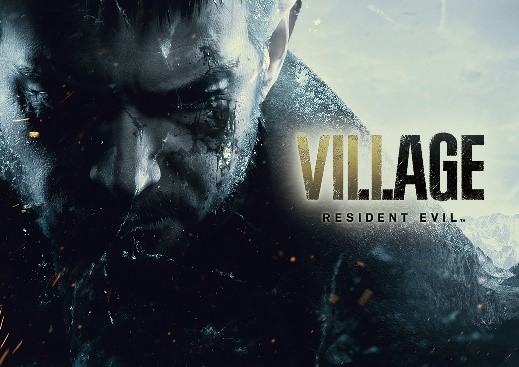 Resident Evil VIIlage (Multiplat)
Much Like Gran Turismo, I'm not into Resident Evil games, but this looked nice and I'm happy for the fans of it. It's always nice to follow development of big IPs even if you don't play them.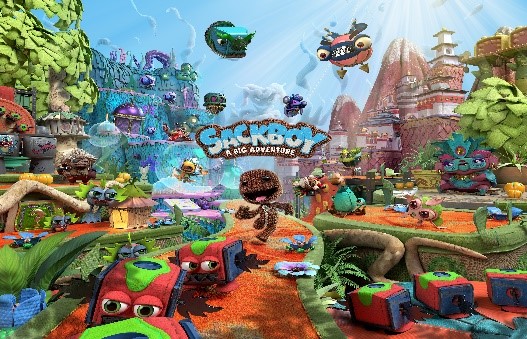 Sackboy: A big Adventure (Full exclusive)
I didn't get into LBP but this looked nice. Better than Knack at least as far as early mascot 3D platformers go. Will follow its development and its reception as I know Sumo Digital's work on LBP3 wasn't well loved.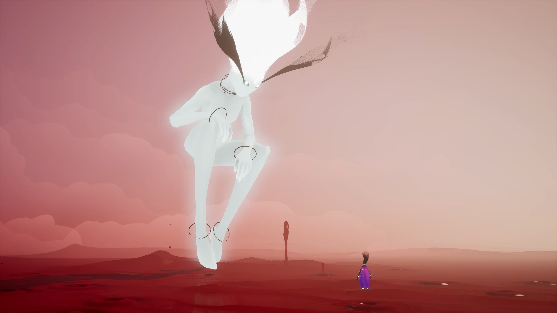 Solar Ash (Timed exclusive/Cross gen)
Same thoughts as Pragmata and Project Athia. Can't discern much but will hope to see more later as the art was nice.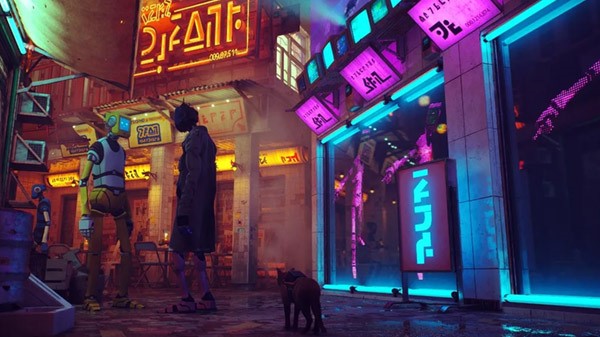 Stray (Timed exclusive/Cross gen)
You play as a cat in a future filled with robots inhabiting a city. Not much to say here for me.
Lastly some quick sidenotes and observations
I don't like how so much stuff doesn't have release dates. I understand pandemic means nothing can be set in stone but I want to know when to expect stuff like Ratchet and Horizon.
They are clearly holding back first party stuff for after the big Xbox event in July and it shows. A lot of studios didn't show up and they are probably saving them for the rumored August Showcase.
Pricing details will probably be in August too. They are playing a game with Microsoft waiting for who goes first.
I would have liked to see some details about Ghost of Tsushima and The Last of Us Part 2 on PS5. These are two massive PS4 games and it would have been nice to see Sony reassure PS5 owners will enjoy those games enhanced on PS5.
Written by Robin Mazumdar for Nerd|Otaku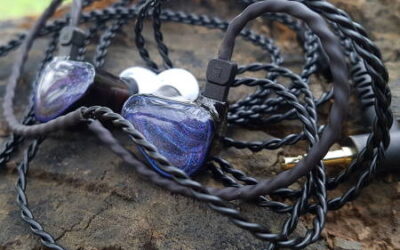 The TruthEar X Crinacle ZERO earbuds have been creating a ton of buzz in the world of music enthusiasts, and after giving them a go, it's clear that they're worth the attention. This review aims to break down what makes these earbuds special, from the way they're...