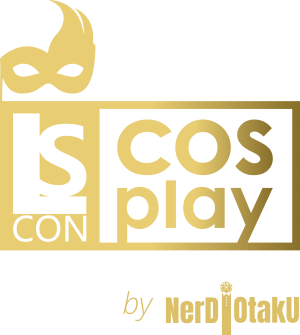 A MINI COMIC CON EXPERIENCE
In the wake of the pandemic the Zambian nerd community has been starving for a nerdy event where everyone can dress up as their favorite characters, hang out with like-minded otakus and just chill in a safe space away from the normies. In comes Ls con cosplay. A smaller version of our usual comic con that still keeps the same feel as the original, with food, drinks, games, merch and a good number of cosplayers which all culminates into a cosplay competition where cosplayers are judged on their cosplay and the top 4 are picked as winners. It's often an escape from reality for most people or a hobby to others and for me personally, I just like dressing up in costumes.
My experience there was great, I enjoyed the whole event because I don't get to do stuff like this often, if I could dress up in a superhero costume every day I would and personally feel the private house party vibe of the whole event was very intimate. I made lots of cool new friends and made lots of fun memories.
Cosplay is basically dressing up as a character from any work of fiction (i.e games, books, movies, comics, anime and manga).
Chibeka
It was great to have an in person event. It's been a while since we got to interact with the community. The music, food and atmosphere were amazing. We had a lot more cosplay participants, though we could do with more male cosplayers. I had loads of fun and look forward to the next event.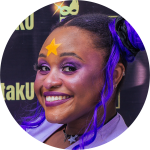 Lo
The LS Con cosplay event was such a breath of fresh air especially since all activities were shut down during the last nearly 2 years. It was so nice to be surrounded by people who love the same things I do. Zambia has some serious cosplay talent. Loved every second of it! Can't wait for next year!!
Though I didn't get to play it, there was a Nintendo switch where people played smash ultimate and Mario kart. At the very end of everything there was trivia where four teams answered various questions in music, movies, anime and television. I don't mean to brag but…. MY TEAM WON.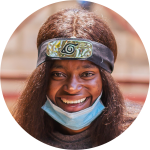 Hlezipi N
I loved the overall interactions from the people, very friendly makes you comfortable, and the anime merch stands were amazing!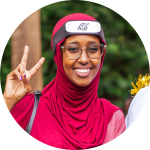 Shamis Abdi Hersi
I was all over the place at the LScon event right from the moment I walked through the gate because I couldn't get enough of how amazing everything was. I enjoyed everything, the music, the karaoke (karaoke is always my favorite), the cosplay & cosplay competition, the games & making new friends. I'm looking forward to next year's event!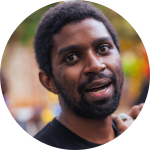 Zuze Mwenda
This year's LsCosplay was so much fun. It's always a joy to see the community nerd out on their favorite characters, and do the most to come dressed in costume. The energy reminds me why we do what we do, the feeling of belonging.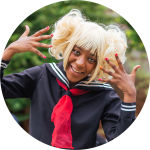 Mali-chan
As someone that's very new to cosplay, it was nice to be in a space with many other cosplayers. It was such a surreal experience and it was nice to be reminded that there are other people in Zambia that are into the kind of stuff I'm into. I'm looking forward to making even more new friends next year!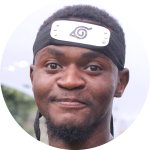 Andreas Muhwanga
I arrived a bit late after the event started but the few hours I spent there were more than enough as I got to interact with so many enthusiastic people who had a lot in common with me. The cosplayers were simply amazing, with some going all out and others being really nice and simple. Knowing that there are so many people in the country who are just like me really inspired me to go to the next event dressed up as my favorite fictional character. The music, the games, the people, the atmosphere, they were all necessary. Looking forward to the next one.
The highlight of the whole event. The cosplay event had almost every cosplayer model in front of three judges and an audience. This was personally my favorite part of everything cause of everyone's hype and the overall vibe of everything. I didn't win but it was still fun to dress up as Static Shock and chill with dudes and dudettes dressed as my favorite fictional characters.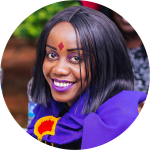 Tushimi
It was so much fun being around so many people who share your interests and I loved seeing the creativity with the cosplays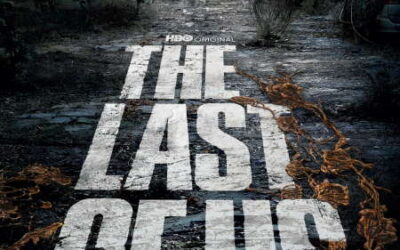 Why HBO's The Last of Us TV Show Will WorkA few years ago we were treated to the news that Neil Druckmann, the Director of Naughty Dog's lauded Prestige AAA Action Survival game was going to be co - showrunner on a Live Action HBO adaptation of the same title...